Dodge Challenger SRT8, A Luxury Muscle Car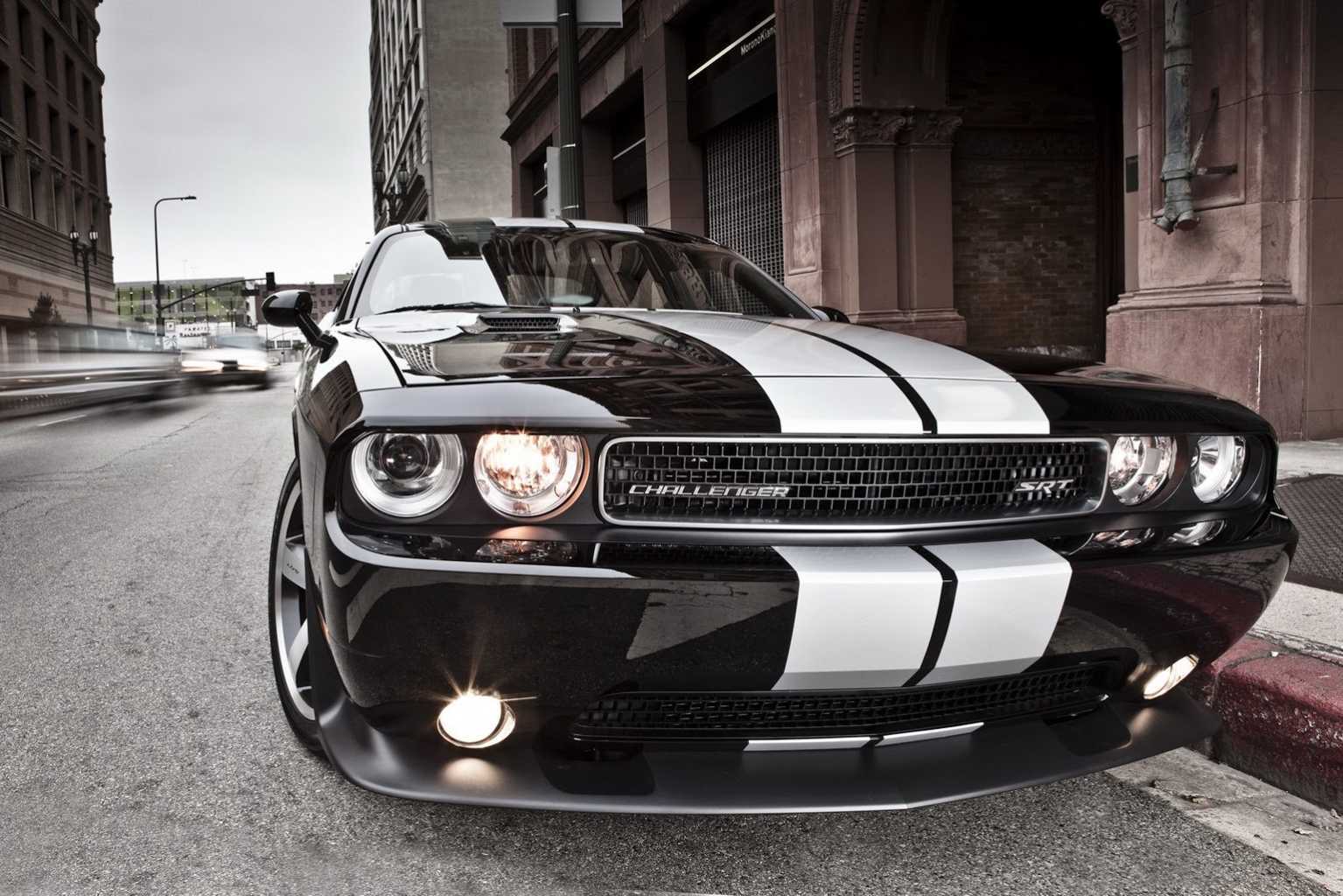 A fast car is a luxury which very few people can afford. However, most people would love to get their hands on these cars. In any case thrill that comes with speed is what many people want, above all other things. On this account muscle cars are very good. They not have great acceleration but they also have spectacular designs. Engine power is a defining feature of almost all muscle cars. It should also be mentioned here that muscle cars mostly are American made, two door cars.
Dodge Challenger SRT8:

One particular American muscle car that will be discussed in detail in this article is Dodge Challenger SRT8. It is a great looking car carrying great behind the wheel emotional appeal. It is one of those cars that are capable of building a strong bond with the drivers. Some really classy and state of the art feature have been incorporated into this vehicle. It has a huge 6.4 liter Hemi V8 engine that is capable of producing massive power. It can produce 470 horsepower and a torque of 470 lb-ft.


This latest model of Challenger is much improved. It is quite advanced in the straight line acceleration and produces 90 lb-ft more torque than was produced by its predecessor. The engineering excellence is largely responsible for great straight line acceleration of Dodge Challenger SRT8. Swift gear changes and efficient launch control system-responsible for pushing the engine to maximum rpm and managing wheel spin, are two of the most important factors that allow the car to achieve the quickest possible acceleration.
Car Internals
Dodge Challenger SRT8 has both manual and automatic transmission. In manual transmission the car can do a top speed of 182 mph whereas in automatic its top speed is only 175. Due to improved active damping system, SRT8 has a really advanced suspension system that improves the on and off road handling of the car. With heated front seats and steering wheel the car makes for a really cozy travelling experience. Notable features of the Dodge Challenger SRT8 exterior are its spoilers. It has a front spoiler to go along with a body painted rear spoiler. It also has quad exhaust outlets. Other notable features of the car exterior include automatic headlamps and fog lamps. HEMI hoodbadges also add to the style and class of Dodge Challenger SRT8.


The interior of this American muscle car is incorporated with an advanced entertainment system that includes a DVD player, 276 Acoustic sound system as well as 6.5 inch touch screen display. SRT8 also takes good care of the safety of passengers with dual front, front side and side curtain airbags. Knee bags, stability and traction control system are quite useful for ensuring the protection and safety of passengers travelling in Dodge Challenger SRT8. Good navigation, braking system and smooth handling are the primary reasons as to why this car can take you to any place in the world. To say the least it is a perfect amalgam of power, speed, acceleration and elegance.